A pilgrimage to visit the Hiroshima Panels, 40 years in the waiting.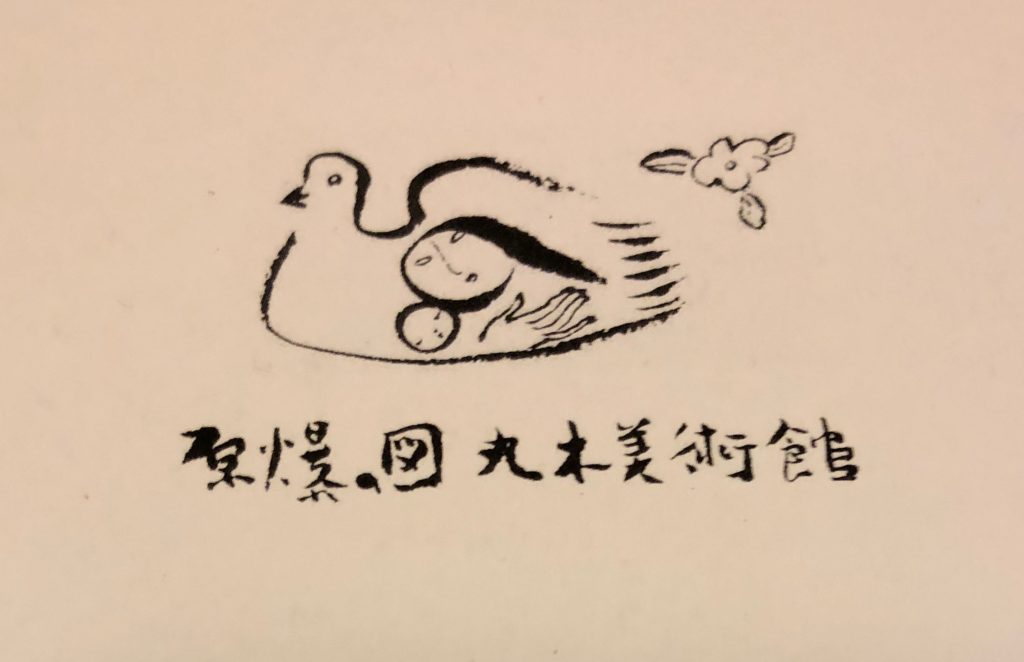 There I was, a sagging 75-year-old, trekking the suburban streets of the outlying Saitama Prefecture, located an hour or so from Tokyo city, in search of the Maruki Gallery for the Hiroshima Panels.
I walked and walked in 30° C heat and high humidity clutching my phone tight in one hand and fanning my Panama across my face, taking wrong turns from misinterpreting the blinking blue dot of google maps.
Half way through this foolish task, walking in such heat with little shade, the thought of my perishing crossed my mind. It was with great relief I stumbled across a corner shop that sold vegetables and bottled green tea. No turning back now. Salvation.
Decisions and discussions with google maps.
This sounds like a hero story, and maybe it is, just to me. More like a stubborn old fart too mean to hire a taxi, salving his desire from so long ago, to look at these panels drawn by Ira and Toshi Maruki.
These activist artists captured the horrific consequence of war and world events where people harm other people. So it goes.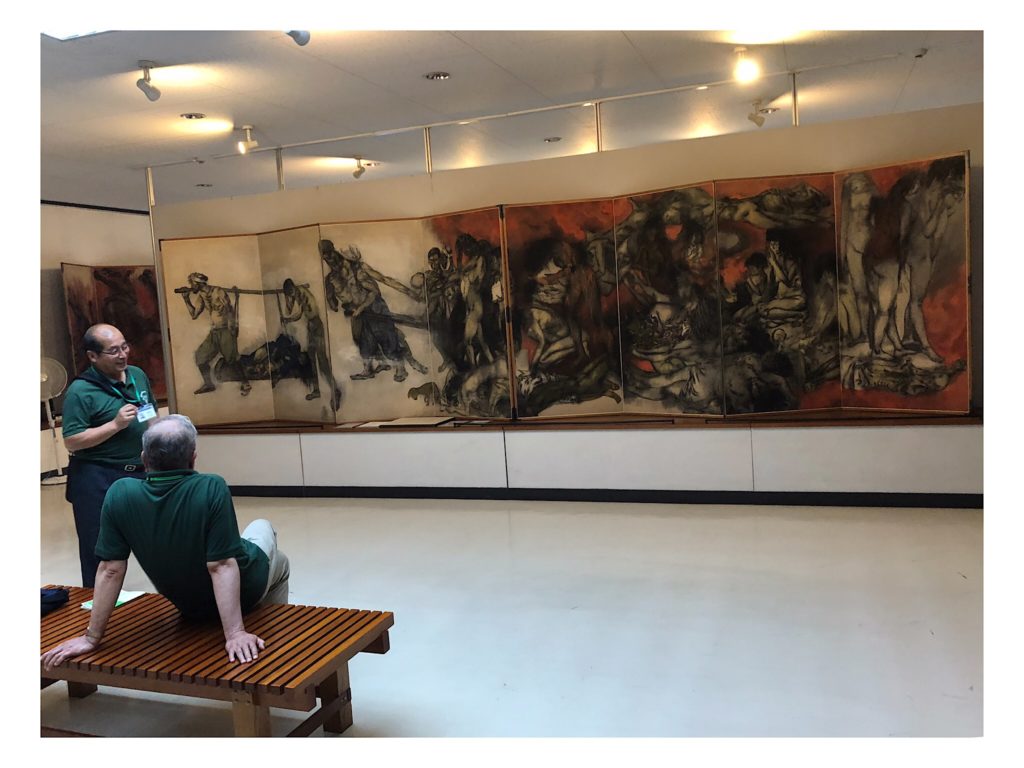 This journey came about from a catalogue printed for their 1956 exhibition in Australia`. I missed this exhibition as I was a fledgling teenager at the time only interested in the Melbourne Olympics (Volodymyr Petrovych Kuts and Chilla Porter) and Aussie rules football.
Also in my possession was a horrific booklet describing the Minamata disaster in Japan. All this changed my concept of the "Country Upstairs" as portrayed by Colin Simpson. Since then, I have wanted to see their work "in the flesh". And I am so glad I did, as no reproduction can capture the intensity of the work in its scale, detail and emotion.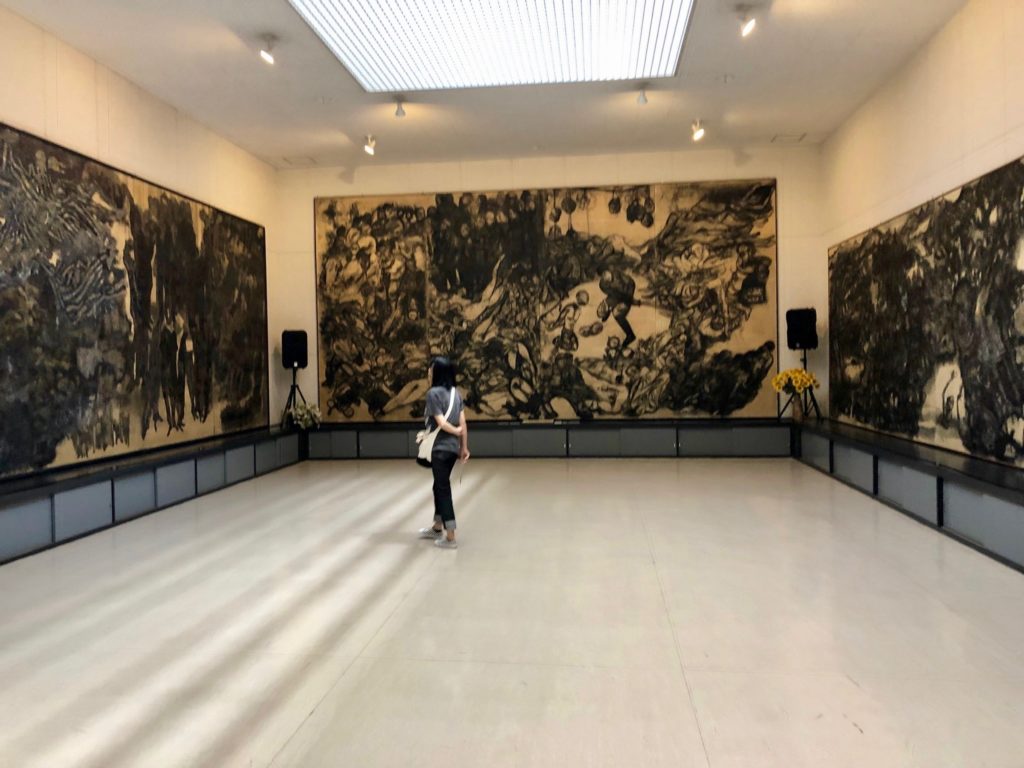 The work shares a place alongside Picasso's raw and direct Guernica , Goya's clarity in The Disasters of War series, and strength found in Michelangelo's Sistine Chapel ceiling.
The common thread shared between these great works is how the creators show us a way to look straight on at atrocities committed by people, to remind us of what has happened, to reflect on our periods of lost humanity and our shared responsibilities for the future.
This is a link to a rough draft slideshow of the journey to the Maruki Gallery.
If you get the chance the trek is well worth it.