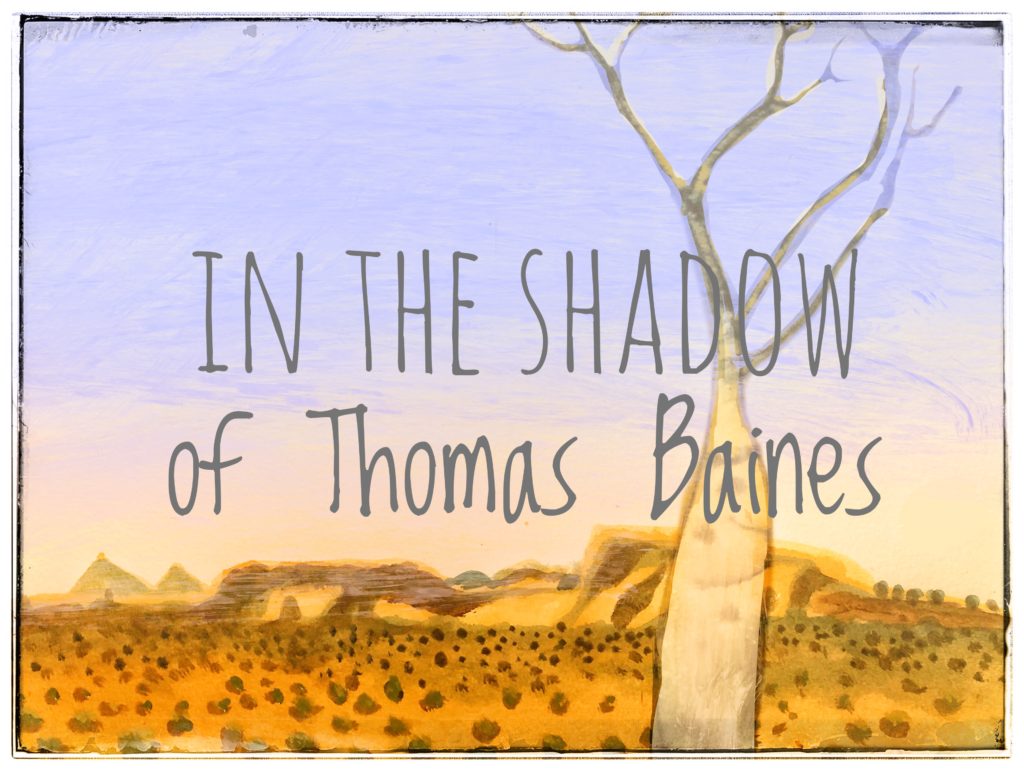 Barbara and I have briefly revisited country where we worked and lived over the past four decades.
During our journey we crossed paths with places visited by the explorer, Augustus Gregory in his colonising adventures across northern Australia reminding me of his fellow traveller, the artist, Thomas Baines.
Gregory and Baines first came to our attention when Barbara was writing Black Iron, A history of Aboriginal housing in the Top End of northern Australia (National Trust NT 1992) discovering Baines detailed drawings, including 'native' stone structures in the Victoria River region ( drawn in 1856).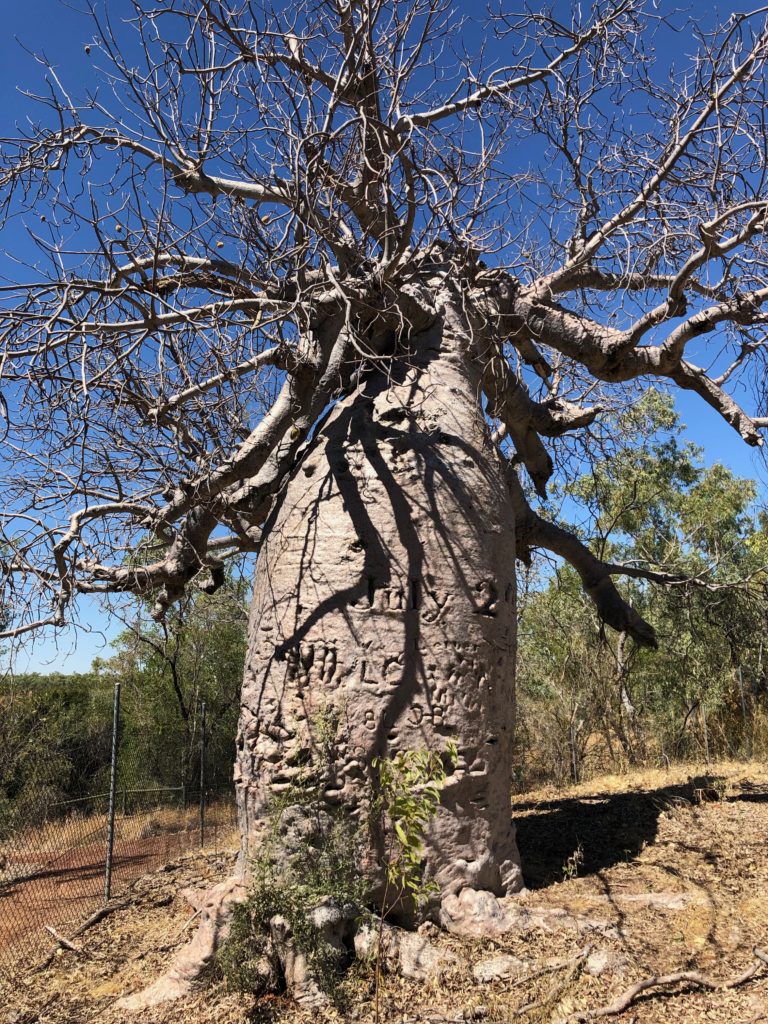 I was also in the shadow of my father's northern Australian incursions to the Daly river, the VRD in the 1940's and Roebourne and Port Hedland in the 1950's and 1960's.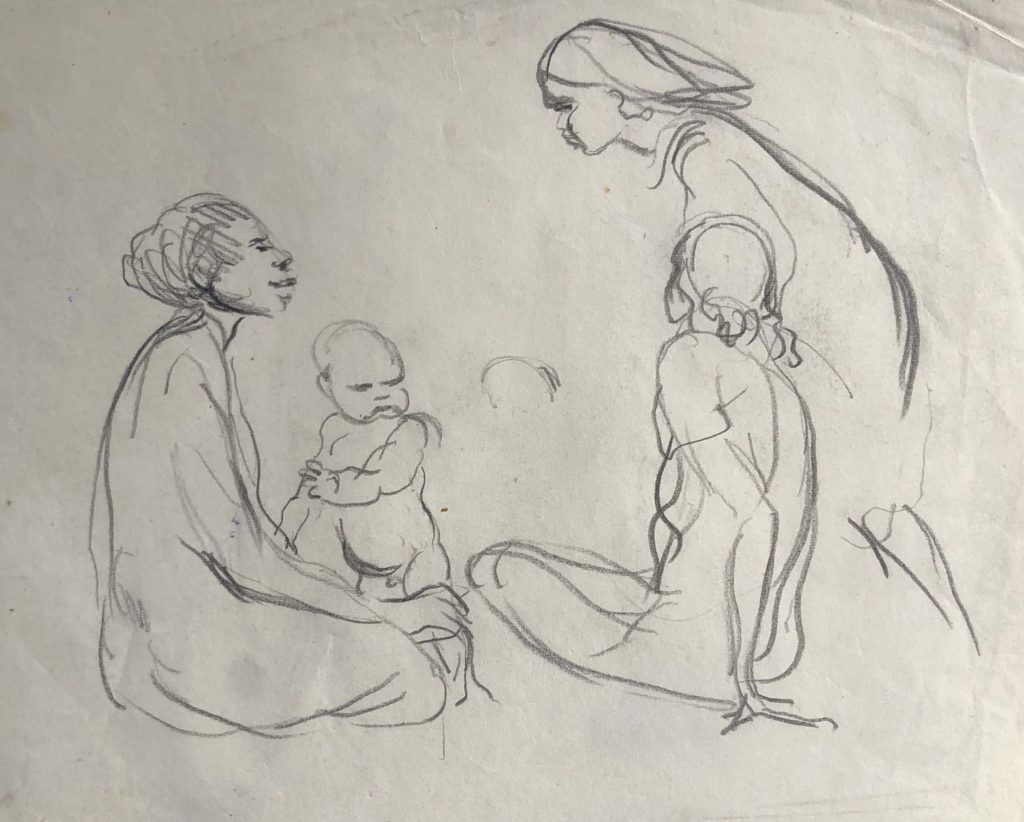 A larger shadow cloaked our journey. Aboriginal presence was marked by place name or warnings of sacred sites, and community access roads trailing off to the horizon. Occasionally people sitting in the shadows.
Gregory's tree with bush flies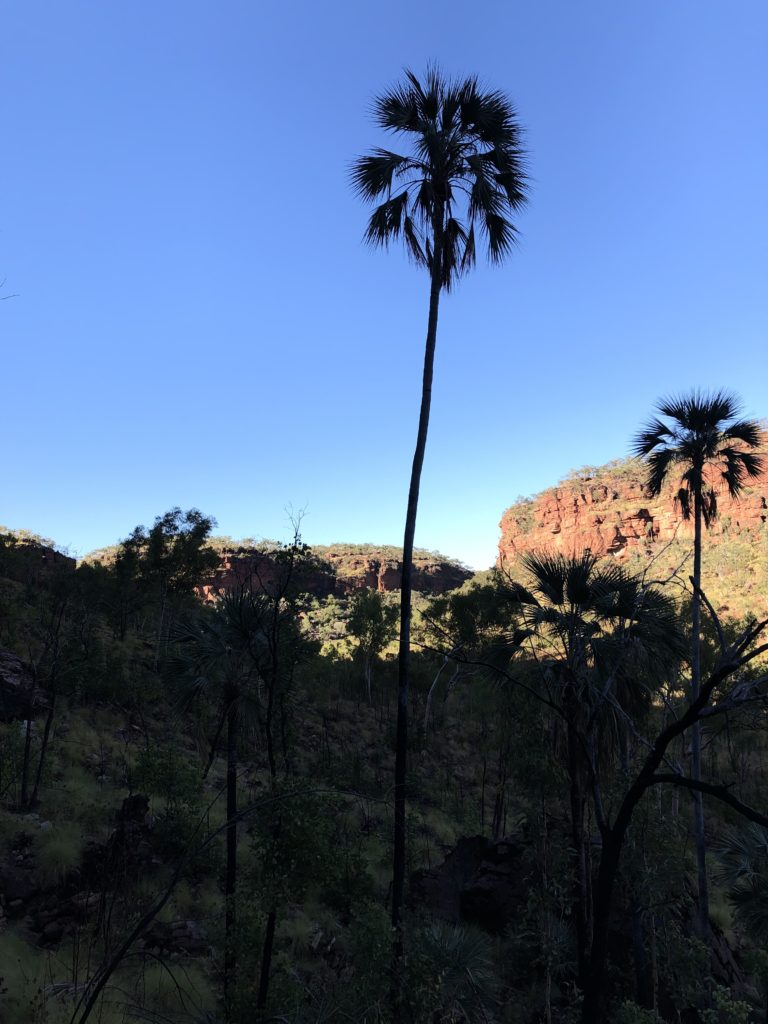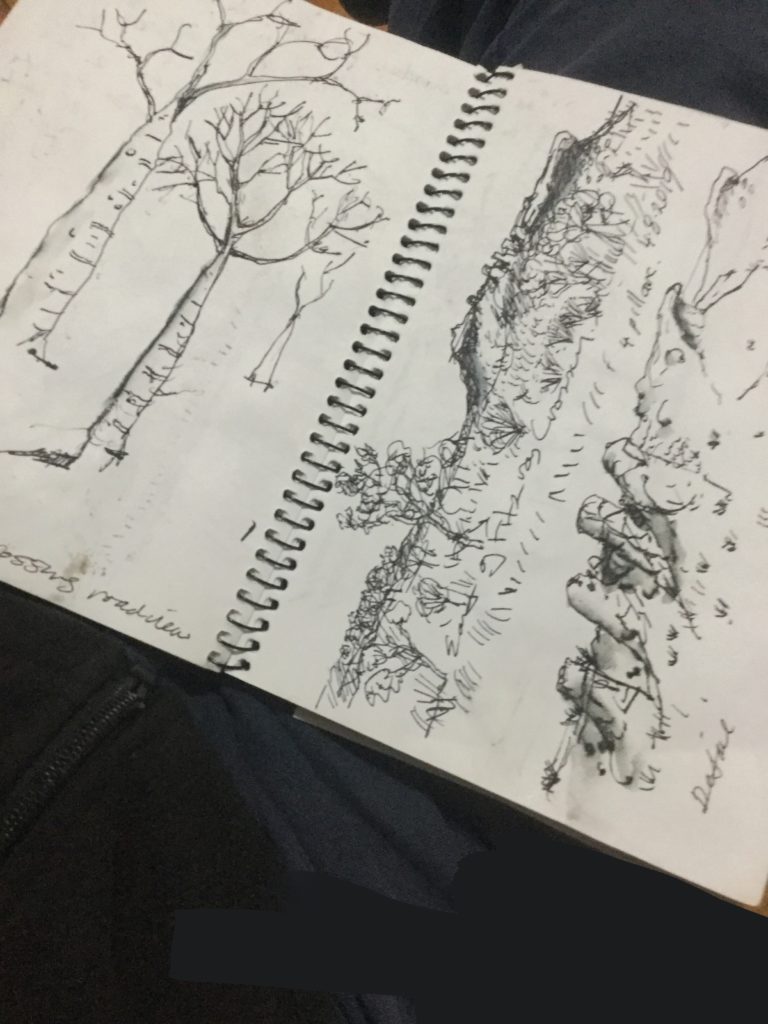 With Ms Fangio at the wheel, I was able to draw the landscape at speed. Challenging and fun.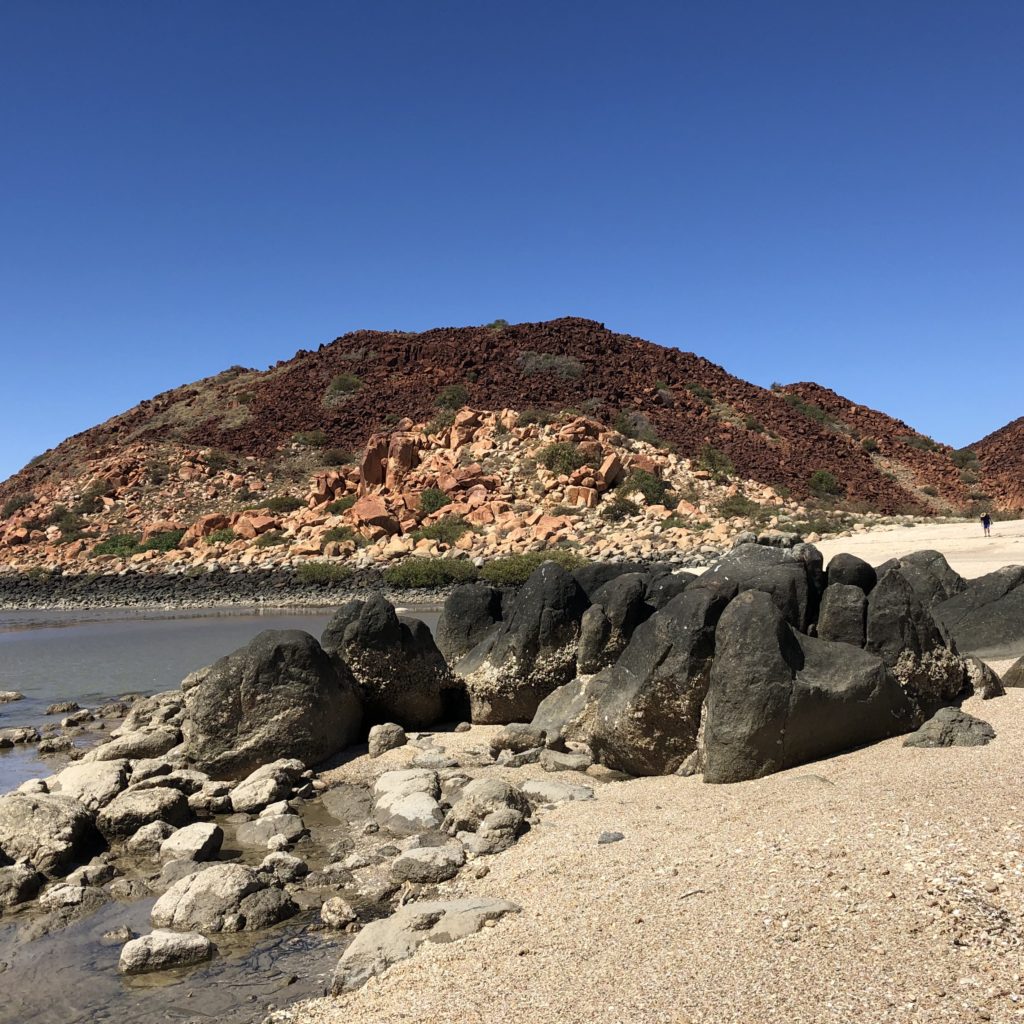 This is a quick post to snare my interest and challenge myself to develop drawings and paintings derived from the journey…in the shadow of Thomas Baines and if possible revisit at a slower pace.